Well after much deliberation i took the front flares off, they had been glued on by the previous owner and kept craking along the join. It was all a bit of a mess.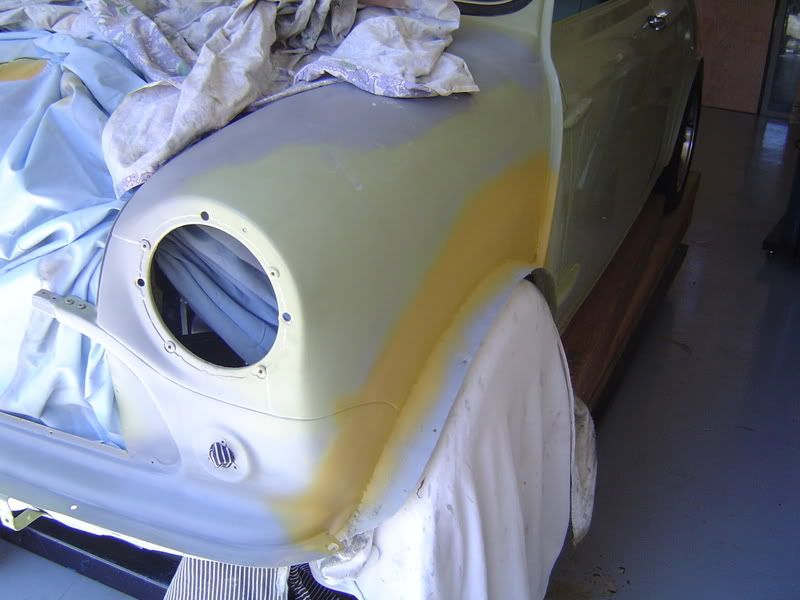 After trying to find a new bonnet catch panel and not having any luck i made my own. I rused the front part of the old one, beat it and put it back into shape then welded a 3mm thick plate to it and smoothed it over.
And another photo of the bonnet with spray putty all over it. It is now starting to take shape and look half decent.
Dan