A little bit of progress...
I've been trying to find some GT Starlet inner cv joints. I have the cups that hold the Tripot joint but nothing else. And a few of us are getting drive shafts made at the moment... I didn't think they were going to be as hard to find as they were. Turns out there are at least 3 different variants. Different size joints and cups and also different splines.
I spoke to a few different CV places and you are unable to just buy the joints, you have to get a whole drive shaft. Which is inner and outer cv's, boots, and a starlet length shaft. I couldn't get a definite answer weather the inner cups and joints were going to be the same size.
I tried a heap of Jap wreckers and no one had any.
Eventually bit the bullet and bought a set of starlet ones. And from what I can tell they should fit, and can still get them. They seem to be the same as the EP91 ones, which run a bigger joint than the EP82, the 91 ones also run a course spline and the 82 a fine spline. Seem to be the same inner shaft on the cups.
Hopefully this helps some one out in the future when they're looking at getting they're drive shafts made. If you have the GT Starlet ones KEEP THEM!
The difference between what we think are Standard starlet ones and the ones I bought (couldn't tell you which starlet they are from but I think the EP91, I might ring the mob I got them from on Tuesday and ask)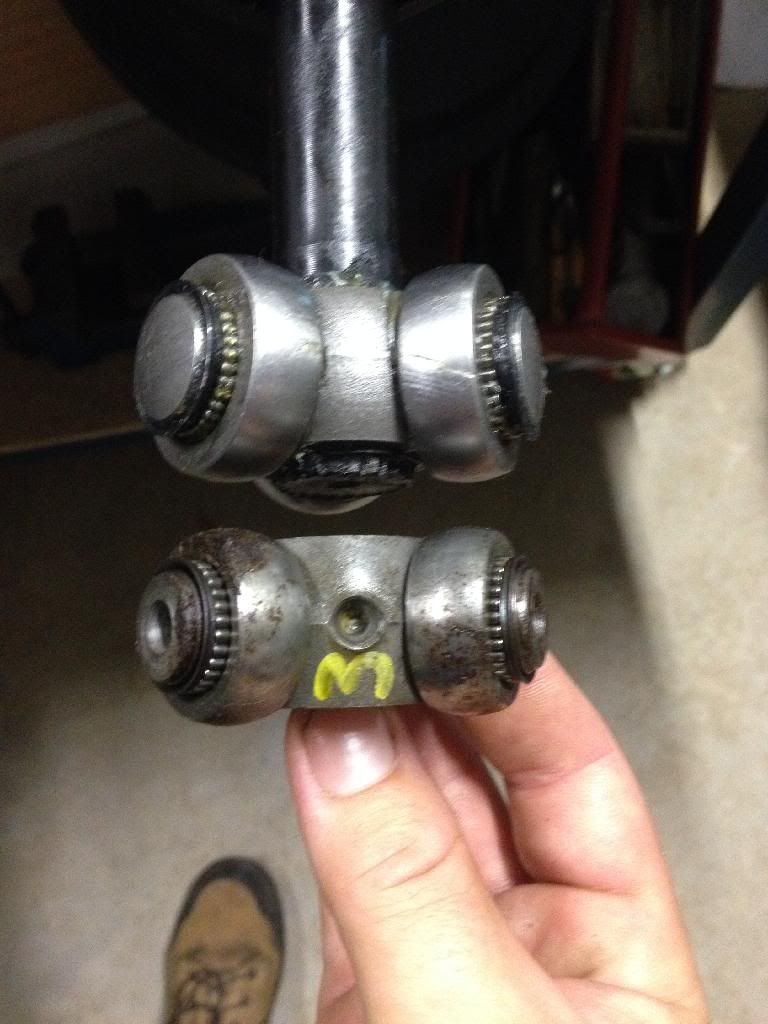 The green cup is one of the ones I had and from an EP82, the tripots don't interchange from different models.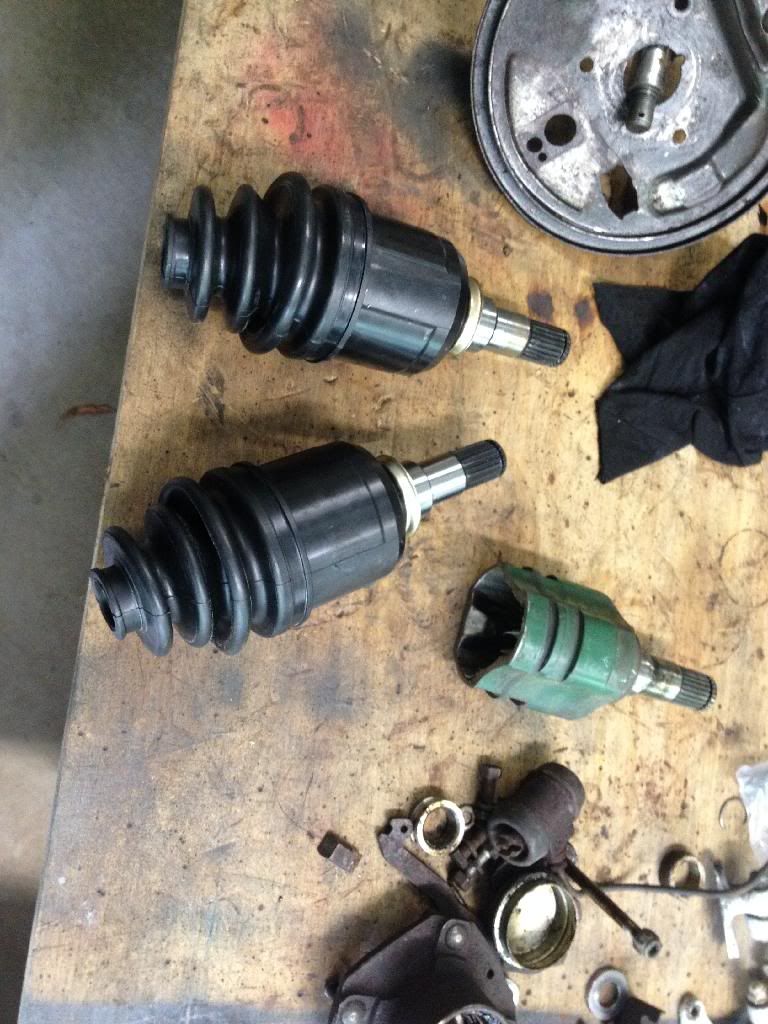 Tricky, If you ever launch an inner joint its going to be difficult to get them. Can get them from Toyota out of Japan but they come with the cups, and are $500 odd a side for an EP82
_________________
If you want more inches, stroke it
Life's a garden.... Dig It!
http://www.ausmini.com/forums/viewtopic.php?t=20746