Hi Forumites,
Small update on The Cat. I have been insanely busy with clients vehicles at the moment and doing some really creative stuff which has kept my interest keen.
Anyway, on with the update. Last we saw I had fitted up the driving lights and spaced them to equal the spacing on the front spoiler. I then went to the parts store and grabbed some 3-way waterproof connectors and fitted them off. A bit of soldering, split conduit and time later - all done and looks good. Being waterproof, hopefully there wont be any issues with the electrical side of things: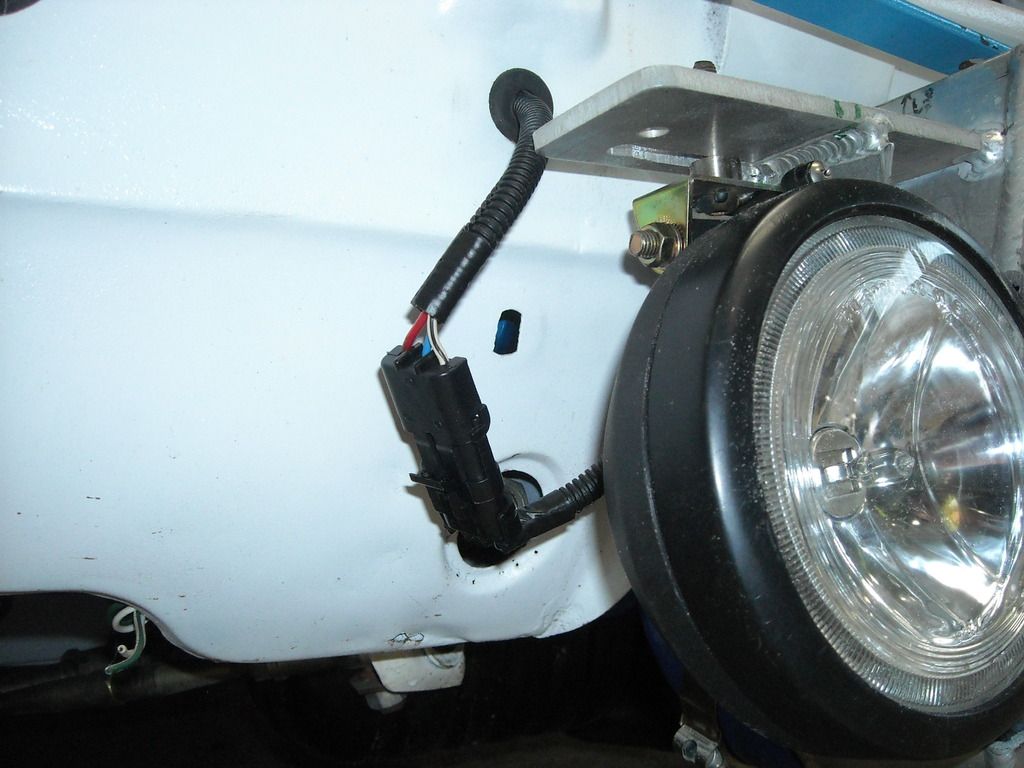 One of my clients came into the workshop one day with some front indicators he wanted to recess into the front on his vehicle. They were a round LED indicator, fully sealed and the interesting part was that they also included daytime running lights or parkers in the form of a halo ring around the perimeter of the fitting. This is what he dropped in: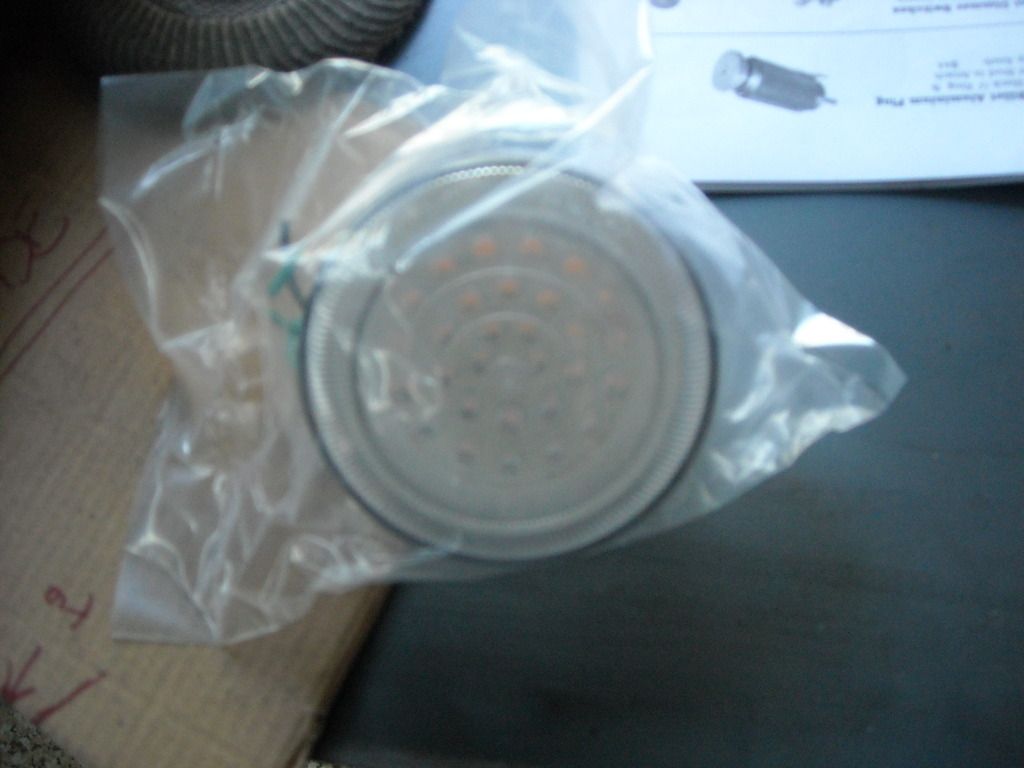 They were about 65mm in diameter, so I could not help but see if they would fit in the front spoiler of the Mini. Low and behold: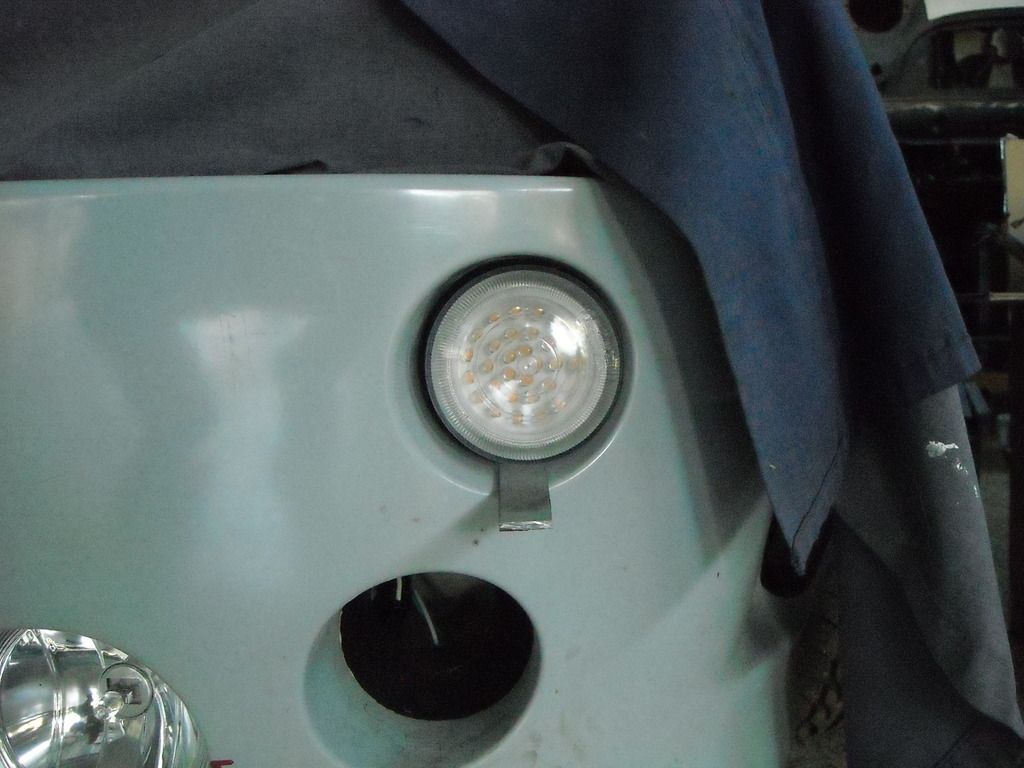 The fitment was perfect - it was like they were literally made for the spoiler. In fact they were - they are direct replacement for Landrover 110 series indicators, and this is what I sized my apertures on, that very same fitting - how fortunate.
To make them fit properly I will have to put a back on the indicator recess to mount them - I don't know why I didn't design this into the spoiler in the beginning - oh well it will just be some 3mm nylon card that I will cut to size and epoxy in - not really a big deal!!
I decided to see how bright the lights were when mounted, so I hooked up the temp 12VDC and to me they looked very bright and clear. Indicators: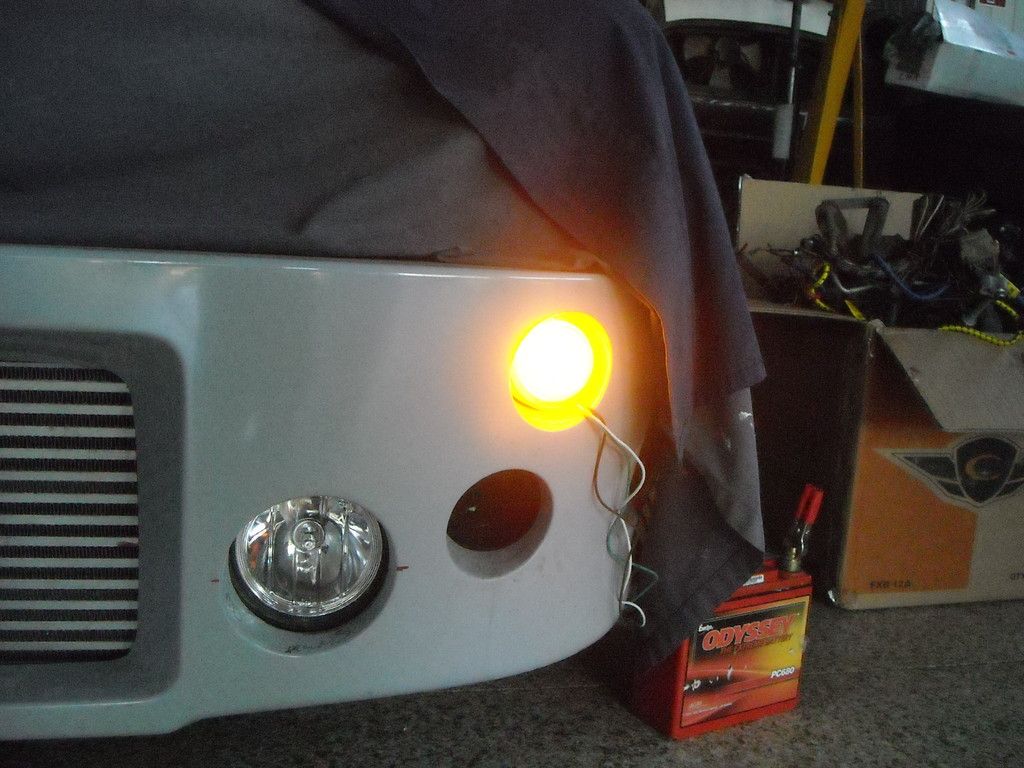 Halo's: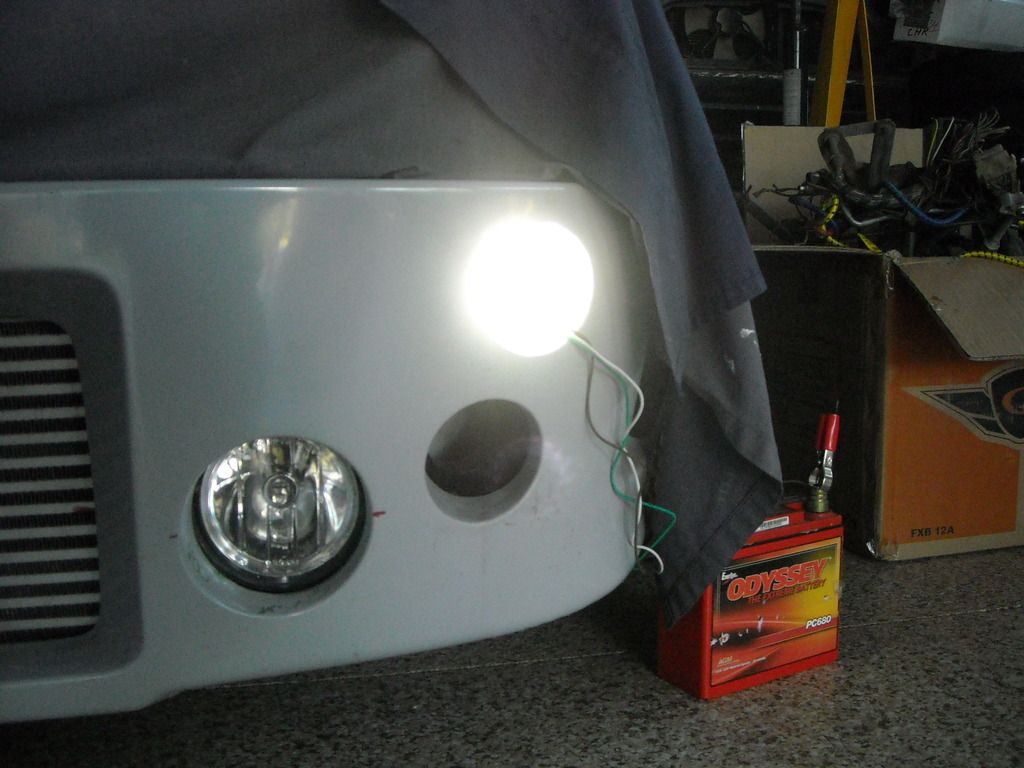 So now, I have halo rings around my headlights, indicators and driving lights. I think I will use the indicator ones for daytime running lights and the other two for parkers.
Next on the agenda is to prep the front spoiler for paint. This means cutting out back pieces for the indicators to mount to and epoxying them in, and also sanding down the joins where we cut n shut the spoiler to make it fit. Then its onto paint, which will be a major milestone finished as this means all the painting on the car will be finished - yee haa!!
Anyway, more later!
Cheers,
Tricky