well its happening! and this will eventually be a build thread
picked up a g13b today, its a mk2 engine, was cheap as chips and came with a full loom and all the bits that go with it so even if it just works as a mock up its worth it..
so, hopefully by this time next year meeni will have a suzuki lump motoring him along.
my plan of action (and one that the engineer thinks is a good idea) is to build it all up into a front end that i bought a couple of weeks ago, make sure its all feasable and built to a sufficient standard by the engineer, then i can transfer everything into meeni which will minimise the time the car is off the road and il be fitting it in conjunction with a body freshen up and respray so really the car will be off the road anyway! happy days.
il begin my subframe jig on the weekend and depending on the time i have maybe get some subframe built, but that can take as long as it wants as im in no real rush..
my one question, and its a fairly basic one, but essential, what thickness steel tube are most guys using? im going to head out and get some tubing and a piece of flat plate to make engine mounts etc out of, i just need to know what i need (not type of steel but just the sizing, ie 2mm tube and 3mm plate blah blah..)
anyway expect some updates and pictures that arent hiddeous in the not to distant future, but for now, heres one hiddeous one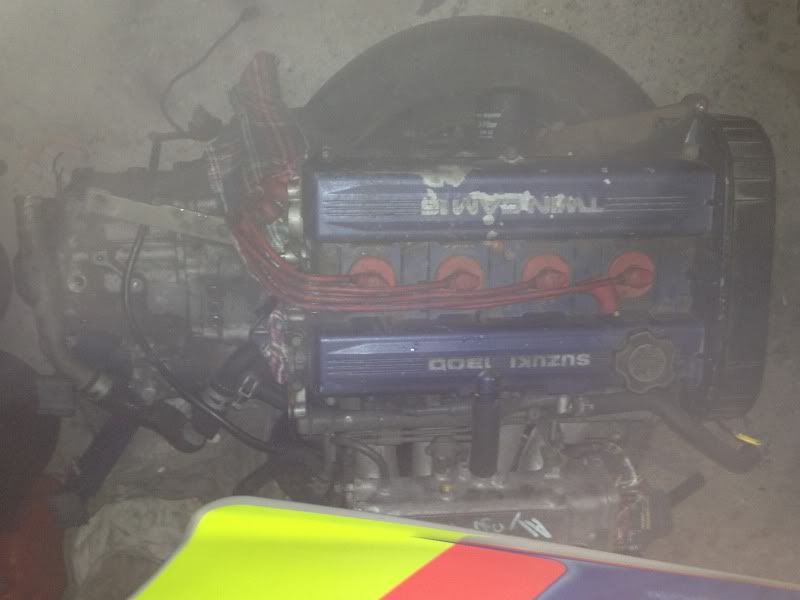 oh and i made another purchase relating to the build:
the fun part about these will be getting the rear brakes working right, but i'l make it happen.