Hi Tricky
Harley has hit the nail on the head.
MINIWRX is not an engine conversion. It is classed as an Independently Constructed Vehicle (ICV). As such you can build whatever you like as long as it complies with almost ALL of the Australian Design Rules.
The few that you do not have to comply with are Crumple Zones (beyond the ability of a home made car), Side Intrusion Bars (for the same reason above).
So I can have whatever engine I like.
I chose Subaru because the width inside a MY05 Impreza is only 100mm wider then the inside of a mini (door sill to door sill) is I worked out the with a Subaru floor pan I can fit the STI seats with only minor mods the the transmission tunnel.
Providing I fit the same brakes as those fitted to the donor engine car, then there are no issues there and the suspension is basically the same so very little verification is required unless you fit even bigger wheels then the Impreza comes with.
2.5 STI engine
STI suspension
STI brakes = all OK.
MY05 weighs 1485 Kg, MINIWRX calculated weight should be about 880 Kg.
I have used the entire Subaru floor, fire wall, Front and rear strut towers and sub frames (see the photo at the beginning) including the steering column (collapsible) and the existing mounting of the brake booster and all of the brake, clutch and accelerator pedals. Even the inner wheel arches are retained.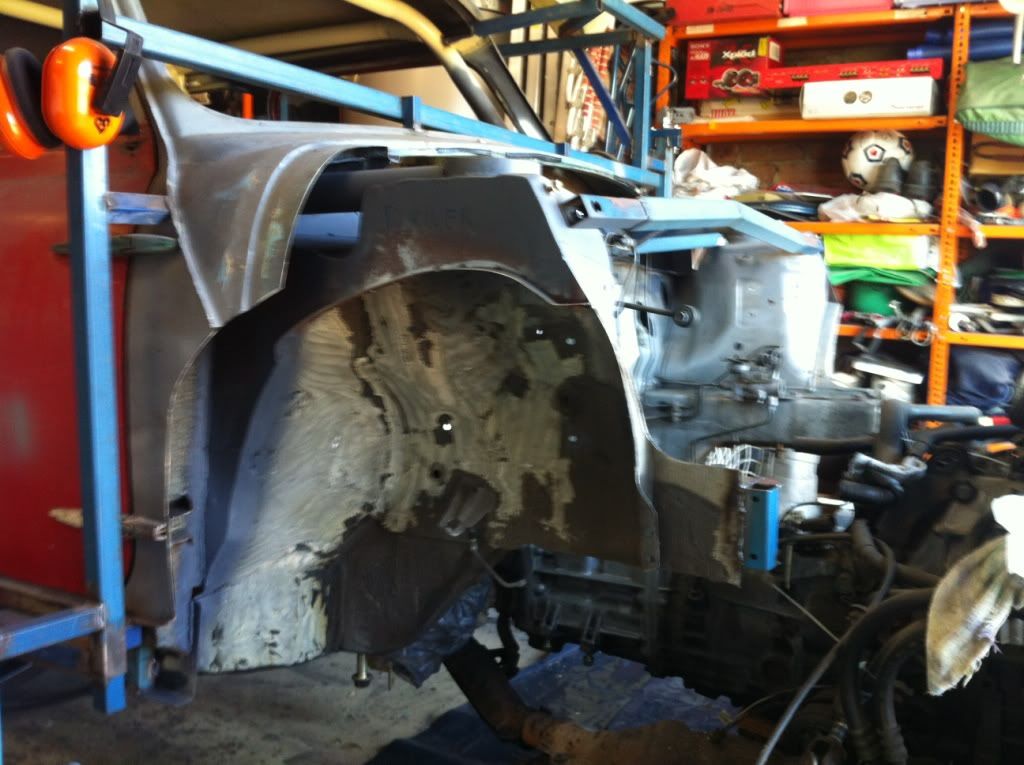 This photo shows the front subframe, inner wheel arches, strut tower welded to the mini shell.
Hope this helps !
Phil