floss wrote:
Hi, I couldn't see your build thread. Link me!
My build (not much in there and it hasn't been updated in a while): [url="http://www.theminiforum.co.uk/forums/topic/253043-spot-the-micra-mini/"]Spot the mini[/url]
floss wrote:
From what i have read, they are resilient, reliable, has a good output, 5 speed box, you can pick them up fairly cheaply and body mods are less than other conversions.
Yeah, they respond very well to very simple mods, just extractors and some easy inlet mods make quite a difference.
The best way I heard it put was the CG13DE was "the engine the mini should have had" ie if BMC etc had continued to invest adequately into the mini's engine what would they have come up with? IMO the SPI / MPI were hampered by their not having enough to completely redesign the engine.
The engine and gearbox are also supposed to be just over 1/2 the weight of the A series and gearbox @ about 80kg (Not sure I haven't weighed it but on the lowest setting on my HiLos I'm still waiting for the suspension to come down
)
This light(not me BTW, it's frank on the K11 forums
):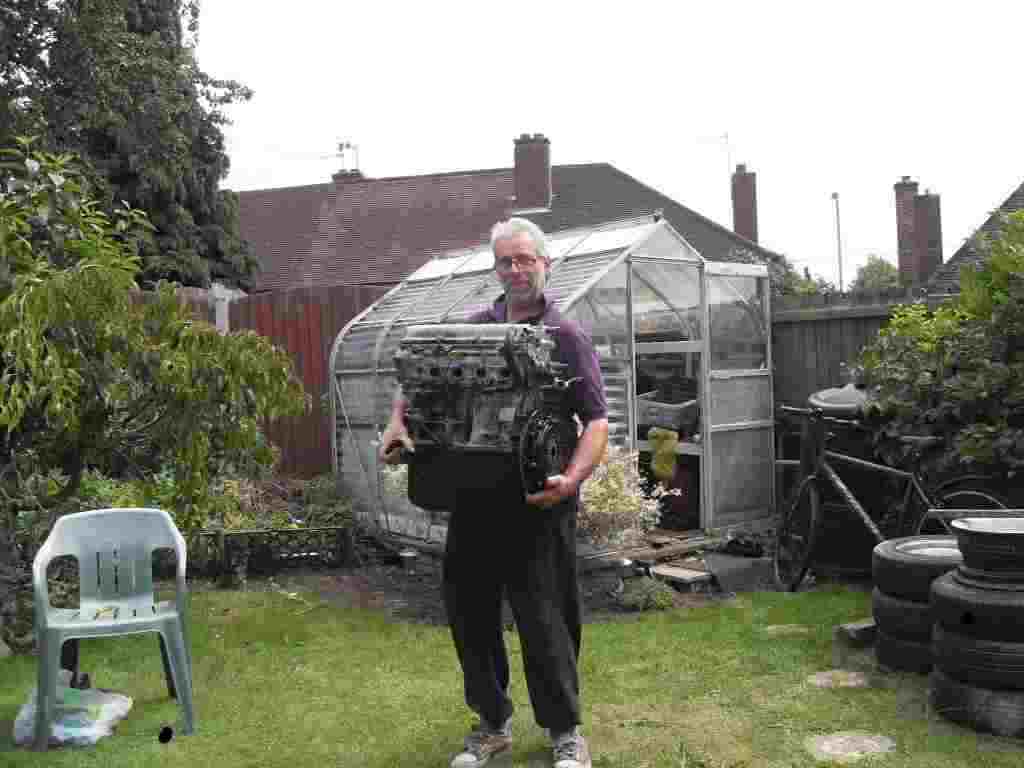 I have kept both inner wings but did have to cut and move one out slightly on the driver's side because I didn't want to cut off the harmonic balancer. No other body mods required.
floss wrote:
I have been reading about the cg13 conversion on 16vminiclub for a while now.
There's more of these conversions on the mini forum including the one that probably started it all (by bigchief) there's a lot of variety and some are better than others...
floss wrote:
Not sure what you mean about it being "more acceptable" .
When the CG13DE was originally raised as a possible engine conversion, there were a lot people who looked at a standard engine hp on wiki or where ever and asked quite reasonably in some ways asked why put in an engine that has as much as a 1275 A series..?
What they didn't get perhaps is that the CG was effectively detuned by nissan(CG stands for Clean and Green apparently) and how easily it is to improve, the work required to get it in the mini like extractors and a new inlet manifold (needed if you don't cut the firewall) can release much of the restriction. (The whole exhaust flow is pushed through a section about 1 cm x 2cm in the factory exhaust manifold)
for example:
https://www.micra.org.uk/threads/my-1-3-k11-si-over-104-bhp.45025/
floss wrote:
Peoples acceptance isn't usually high on my list of importance. More people talking about something will usually do that. I remember following barricades 4efte conversion when he first did it and i bet people said that to him as well.. well the same thing as in you should just do a vtec.
13second mini was the first EFTE that I knew, there was another in Canberra after that ministar? minstar?
I'd didn't really care either, which is why I did it anyway, there are more criteria for an engine conversion than just horsepower.
what would a twin cam, EFI, 16 valve, 8 port, cross flow head, 5 bearing crank, aluminium block, with a 5 speed gearbox, and a sump with no cogs in it cost if it were an A series?
I don't really want a turbo either.
That said I wanted an engine conversion that was more compatible with the mini rather than overpowering it. That took the good traits and made them better.
I'll stop rambling...