This is the Australian Supplemented Mini Workshop Manual.
Note that it is the 1967 manual, which will not describe later modifications (Mk2 and Clubman), but this will be dealt with later in another file.
If you do download, to help with the server load, please save it onto your computer .
Enjoy.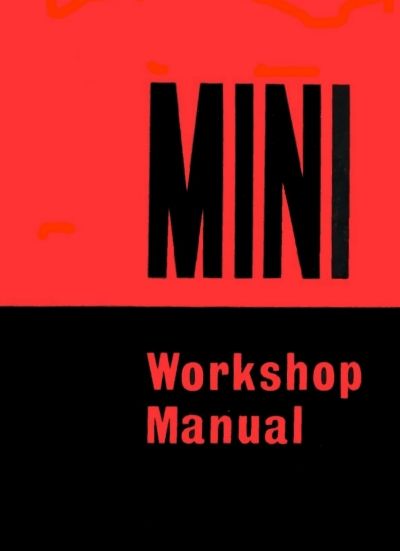 Cover and Contents
General Data
Australian Mini Workshop Manual Supplement - TP759
(Essential for Australian Cars - Use in addition to the associated chapters)
Section A - The Engine
Section Aa - The Engine
Section B - The Ignition System
Section C - The Cooling System
Section D - The Fuel System
Section Da - The Fuel System
Section E - The Clutch
Section F - The Transmission
Section Fa - The Transmission
Section G - The Drive Shafts
Section H - The The Rear Suspension
Section J - Steering
Section K - The Front Suspension
Section L - The Hydraulic Dampers
Section M - The Braking System
Section N - The Electrical System
Section R - The Body
Section S - Service Tools
Reccomended Lubricants