Little bit more progress this week. Following Matt's instruction booklet I did a fit up of the cam plate to make sure I knew what I had to do before drilling and tapping. So much thought has gone into the kit and Matt really couldn't make it much easier for his customers to ensure they can build themselves a good quality product. For example, matt supplies two alloy bungs which fit into the cam shaft ends to ensure when drilling dowel holes that the plate is perfectly centered over the cams. Just little details like that to ensure that every important step almost can't be stuffed up. The simplicity is admirable - especially when dealing with an all up rather complex build.
Anyways lets see some pictures because thats what everyone is here for!
You can see one of the dowel holes in focus here. I haven't installed any dowels just yet. Just a test fit.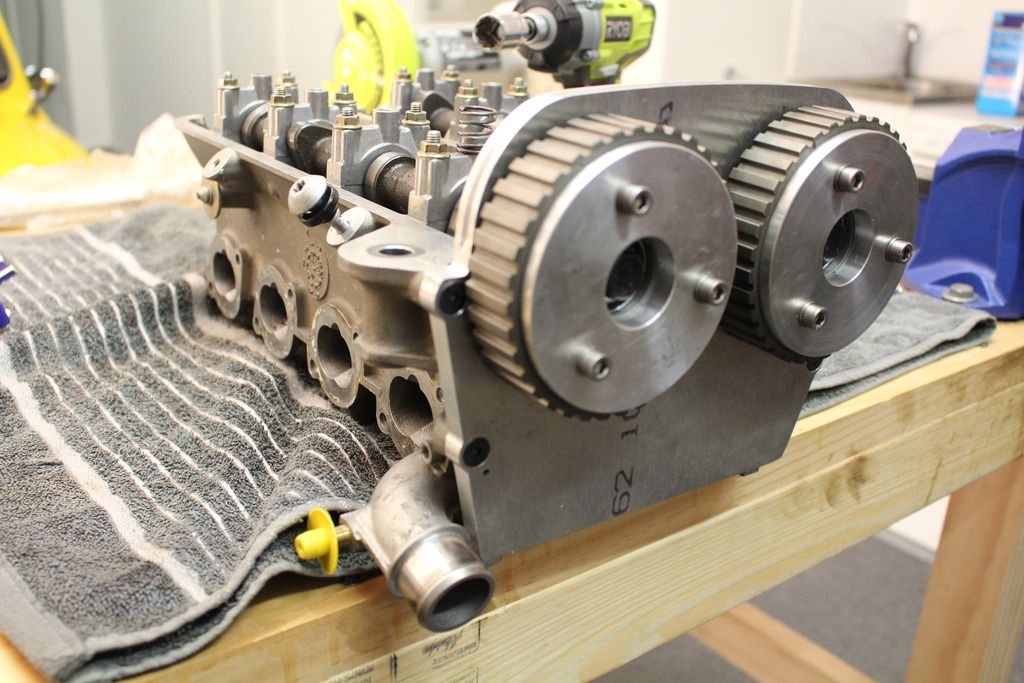 Took to the cover with my new Ryobi 18v grinder. Like a hot knife through butter and cutting through the magnesium based material made for a cool light show. *insert dads comment about PPE*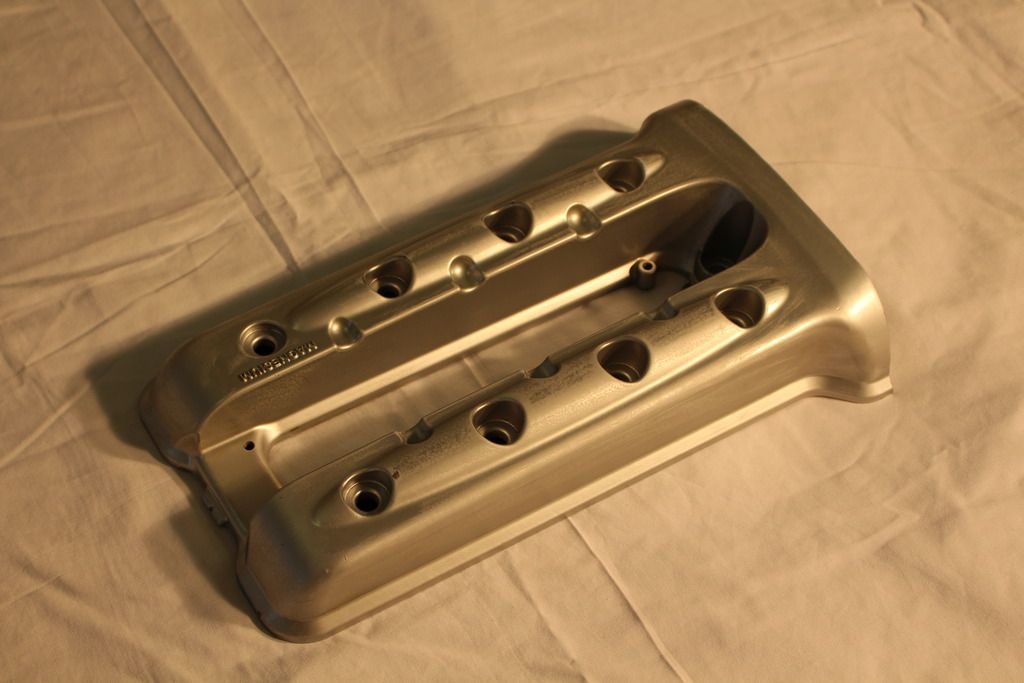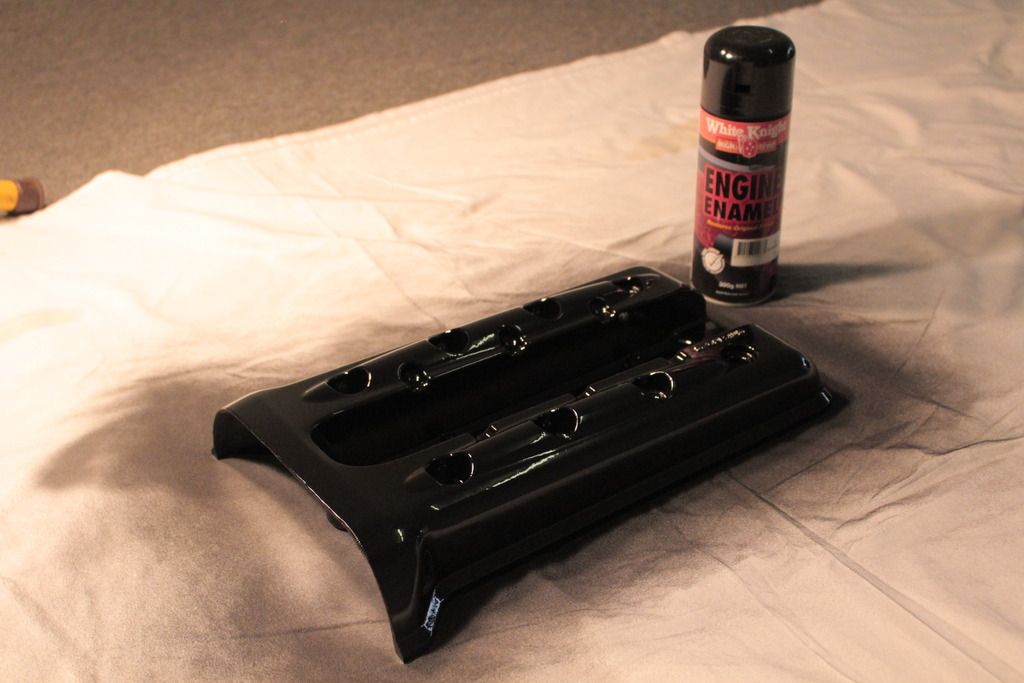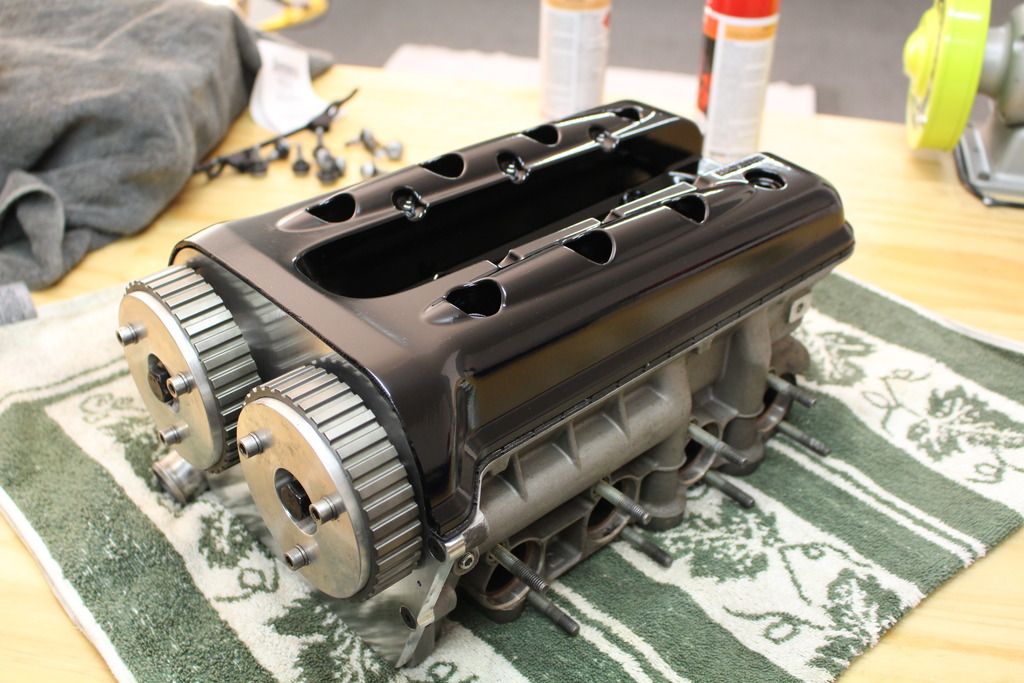 A bit of a polish on the bench grinder and the cam plate looks a little bit more speccy. Might as well make everything look the part while I have the time. I'm glad I'm in no rush and can just enjoy it.