dalmeny wrote:
Right I think we have Q1 & Q3 sorted. Q2. some carification required.
As a matter of interest these are the pistons I located, now we know 1380 is fine.
http://www.med-engineering.co.uk/catalo ... ed-pistons
Q4. As the crank didn't come with any primary gear I need to purchase a set of appropriate drop gears. Do All the 1275 cranks A & A+ use the same primary gear?
Q5. Straight cut or helical. Are the S/C as noisy as reported. As this car will never be use for track days will the helical gears suffice, or does the strength and power transfer out weigh the NOISE factor?
Q6. Is anyone using the standard centre main cap, without a strap, or is it considered a modified centre main cap is imperative with a 1380 turbo'd or N/A?
Q7. Assuming this is for an A+ engine, will it fit the 1100S, with appropriate drilling?
http://www.med-engineering.co.uk/catalo ... -main-only
Q4-> small-bore & big bore drops are different in the "Primary gear" the 1275 type primary gear has a larger inner diameter on the front end of it... the idler gear (the middle one) & first motion-shaft driven gear (the bottom one) are the same... however be aware there are 2 types of sall these,,, as in--> A-series & A+ types,,, 2 different cuts & 2 different bearing sizes on the idler gears... crickey i think i`m getting confusing now
Q5-> helical drop gears will be quiet & cheaper than straight cut, you call tho,,, however you loose "less power" using the straight cut drops, & yes they are a bit noisy.
Q6-> I personally don`t use a main strap or any special 4-bolt main cap, (Altho i do sell them & happy to fit them if the customer requests it)
what i do is i allow far-far greater clearance in the lower (cap) thrust washers to allow the crank to flex without "Working" on the main-cap,,, this way the bols have less chance of fatiguing & failing... if the cap isn`t being """wobbled-upon""" then the main cap bolts won`t freak-out
Q7-> yes, should fit, looks to be the one, make sure when if-when you oreder it ,,, or get one of mine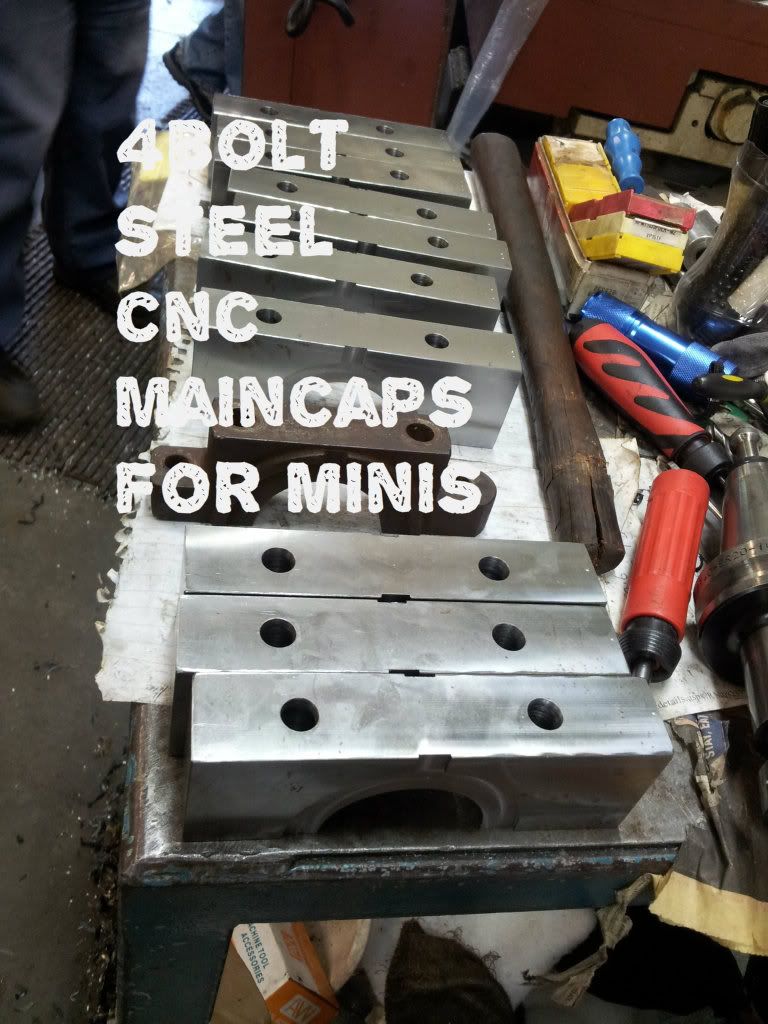 almost finished in this pick