Hello again everyone! This is going to be a long post with plenty of pictures so strap in and grab a cuppa.
Apologies for my lack of responses to this thread and also thanks to everyone who has sent advice my way. I'm noting all of this down for when the time comes to crack back into it. I spent the break in Brisbane seeing the folks and I was able to drop in to see Matt Read. It was awesome to meet you Matt and check out the shop. My god it was awesome. We could've chatted all day but I didn't want to keep him from the hordes of customers wanting to tap into his expertise.
In terms of building the twin cam motor, there hasn't been any progress of the physical sense since I've last posted but I have been doing plenty of work on the car itself. You all saw the huge array of bits I had to add to the car, brakes, suspension and seats. I didn't think it'd take me too long to get all that installed - maybe a weekend or two. Cheese and rice was I wrong about that.
I decided to start with the back end and getting the suspension and brakes in. I had hilos, new shocks, bearings and new drum assemblies to install. Easy peasey. I started at about 11pm on friday night and got the shock off from the drivers side no worries. Of course the passenger side requires the fuel tank to be wiggled out of the way to access the top mount for the shock. I wiggled the tank (25L full) out of the way and couldn't quite get the shock off so I called it quits and went to bed. I woke up the next morning and could smell a very strong scent of petrol. My bedroom is on the 3rd floor and of course the garage is on the bottom floor. Something has gone horribly wrong. I've gone downstairs to the living room and I nearly fell over the scent was so strong. When I got to the crime scene in the garage I knew exactly what had happened. When I wiggled the fuel tank out of the way I had pinched and busted the fuel line. I didn't notice the leak the night prior because I had the cap off the tank and spilled a bit out the top when wiggling it out of the way. The worst part was that I put carpet down in the garage to protect the brand new painted concrete floor of the rental. I sat there with my brain cells melting as I thought about what you do when you spill 25L of leaded petrol on carpet. Time was ticking as my house was ready to go High Order and explode at any time. I cut the carpet out where it was petrol sodden and threw it away. Man! What a downer as I had only just begun this huge job. Anyway. Lets get some pictures.
The back finally all put together. Note where I had to cut the carpet out from.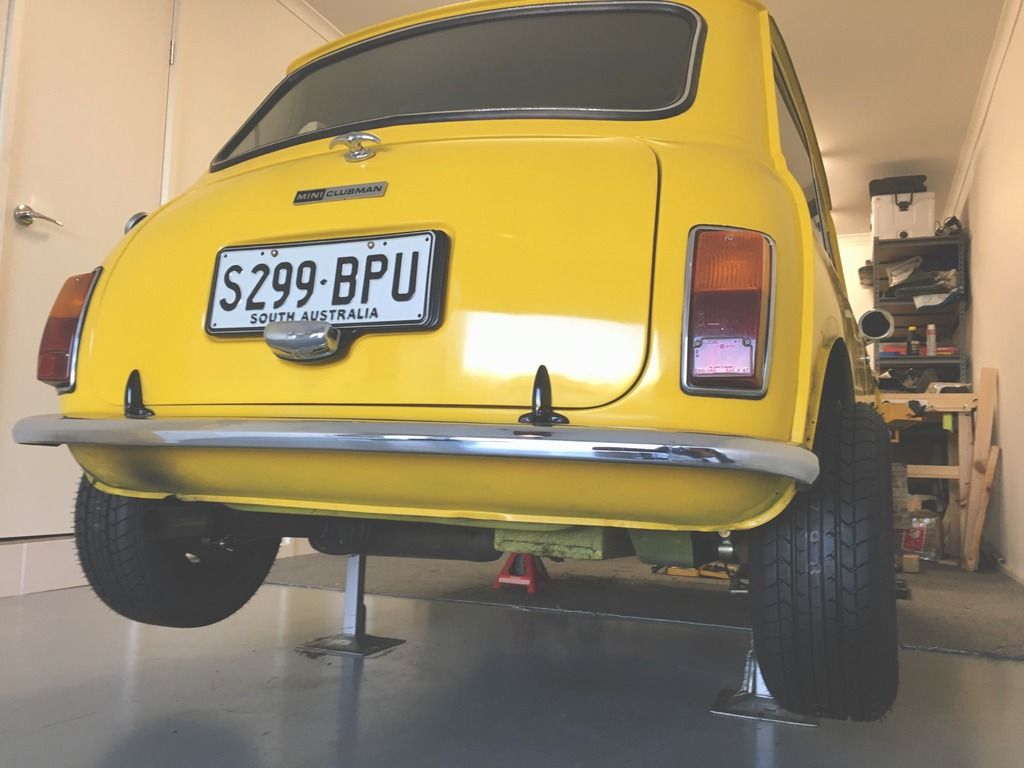 On to the front. Everything is made difficult when working with minis because everything is absolutely stuffed from being so old and not being cared for before. Taking the brake line off, the line had rusted to the hose. Sure enough it ended up snapping the hard line. Damn it. Time to learn a new skill of making hard lines up.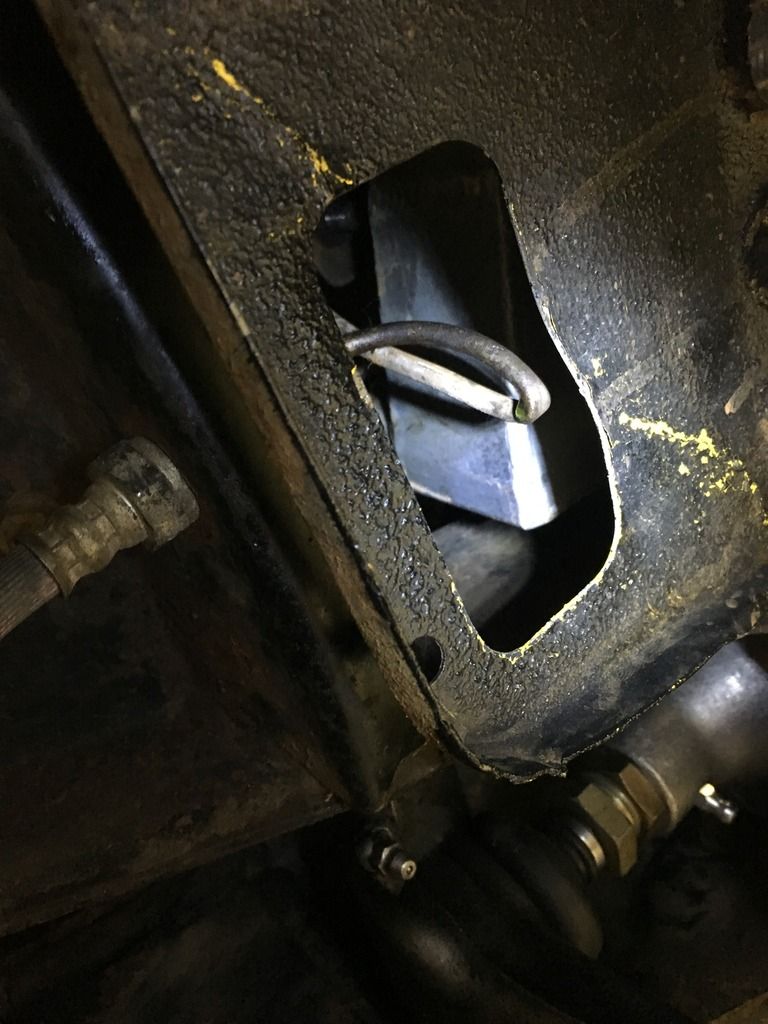 Many failed attempts later and I finally got it sorted after getting some advice from guys at ABS. Brand new 7.5" 4 pot cross drilled brakes on. I bought these from Minisport Uk and they came assembled. Sure enough I had to change all the boots in the process.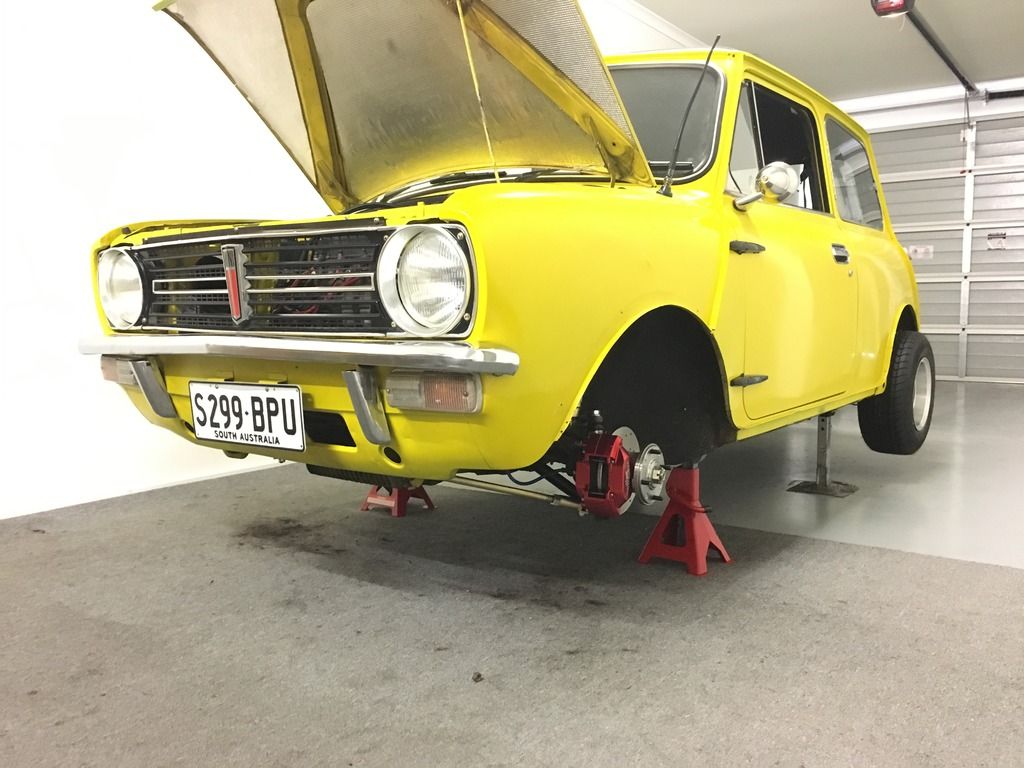 Here she is looking fat and squished. I know many won't be a fan of this look but I really like it.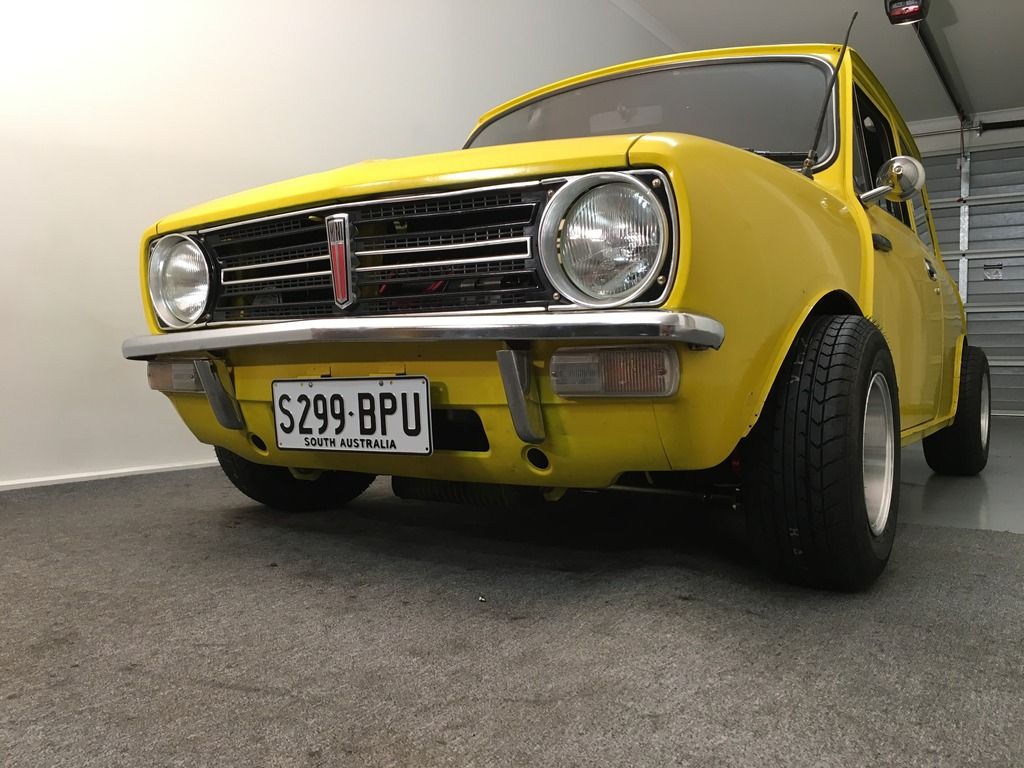 Time to get the flares fitted and painted. Gloss black to match the roof.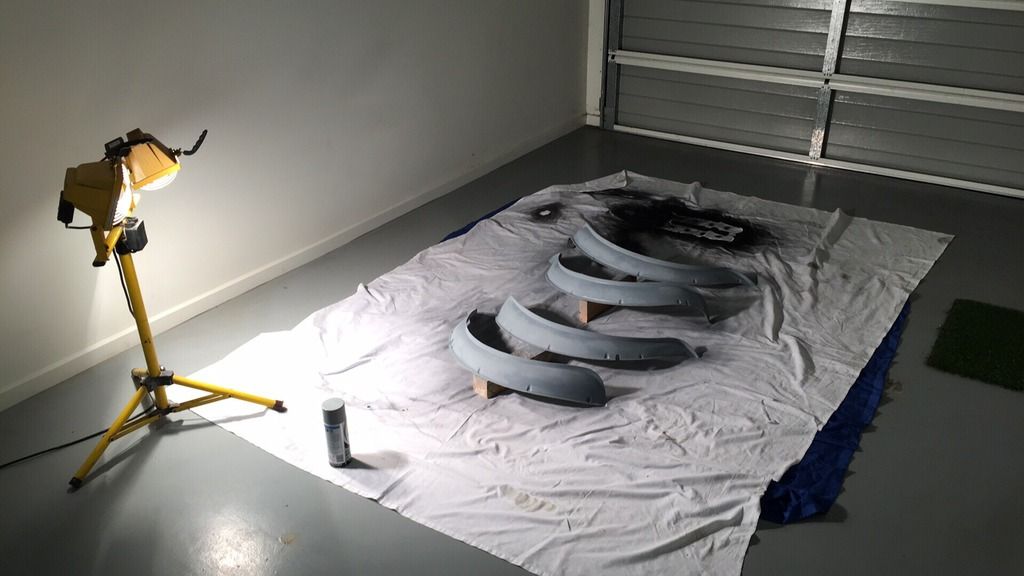 Off for a wheel alignment at Beaurepairs at Port Adelaide. A young guy that worked there at the time helped me out, Matt was his name. Absolute champion. Knew his stuff about minis.
I thought I would paint the back seats black to match the new velos. They used to be brown and I used vinyl paint by Duplicolor. I really like this stuff and it's very hard wearing, doesn't flake and is very flexible. I painted my headliner with it years ago and it looks sharp.
Time to fit the Velos. The passenger one is fixed and is bolted to the floor. There are big flat plates underneath to spread the load. It's very similar to a seatbelt mount. The drivers seat uses Cobra rails and can slide forward and backward. I'm not as happy as I'd like to be as there is a bit of flex in the cobra rails but it's more than solid enough for a run about street car.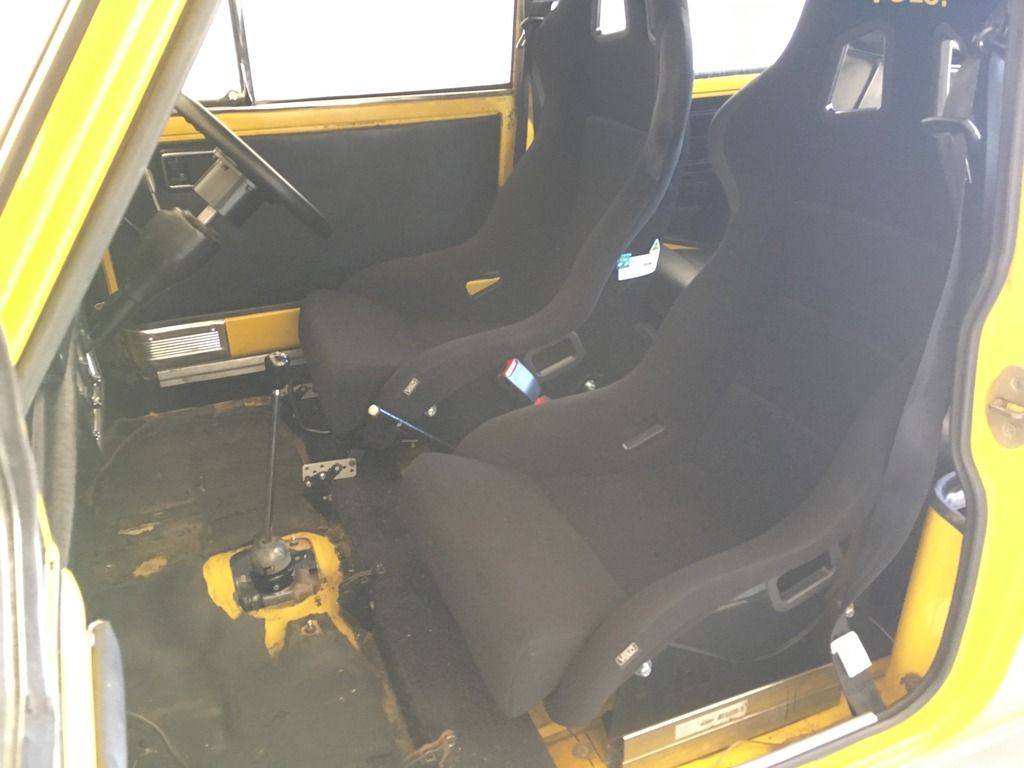 New carpet fitted. Not too happy with the fitment or quality of the carpet but for $150 what can you expect. Looks better than before so I'm happy enough. Also fitted a steering wheel lowering bracket from JB Fabrication. Sweet!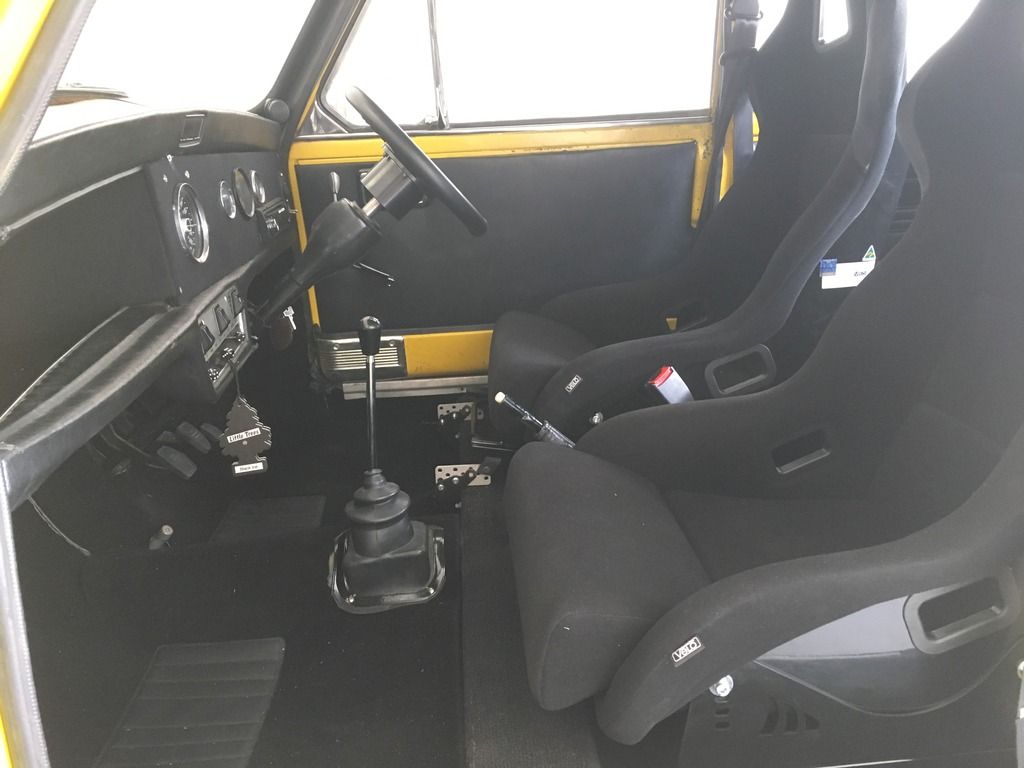 I took it for a spin the other night and I've really happy with how it feels. Although, there is a noise coming from the drive line somewhere. I thought it was a cable tie end from the CV boot knocking the hub or the brake pads rattling in the caliper. It seems to happen with every rotation of the wheel and I'm not sure if it's from one side or both sides. I greased the CV's before installing them and I've no idea what else it could be. has anyone got any ideas? It just sounds like a very small knock with each rotation of the wheel/driveshaft. When I jack the car up and spin the wheels by hand it doesn't seem to make the noise. Maybe it's a wheel weight knocking perhaps and only occurs when there's weight on wheels? What else could it be?
I also may have gotten side tracked recently and added to the collection. I love the morris minis and have always been on the lookout for one. Recently I saw one pop up in Adelaide for $6000.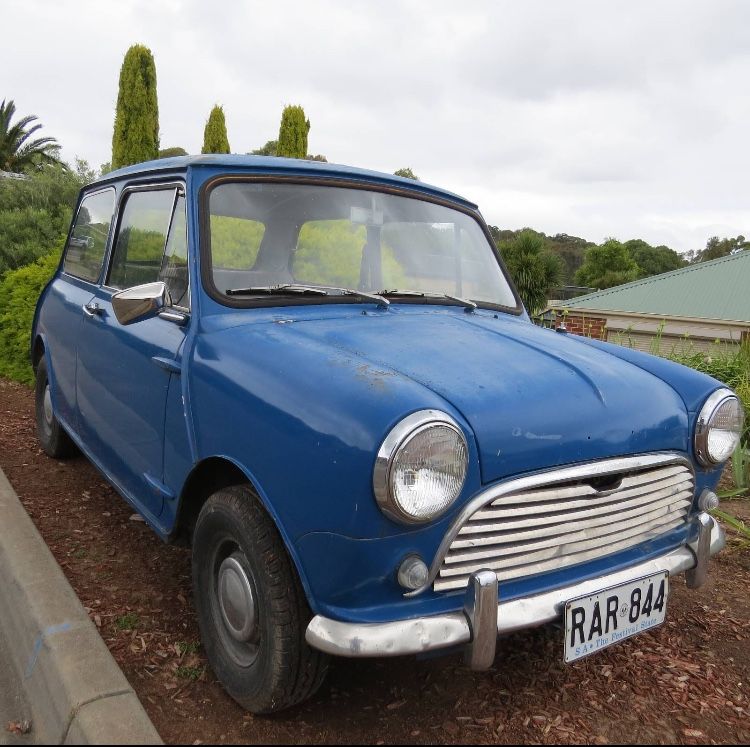 It's a complete car minus the rear bumper and the electronics has been completely redone by someone in the past and it looks like they must've been an automotive electrician. It is VERY tidy. I went to check out the car and found rust in the usual spots - small holes in the boot under the tyre, a little bit in both floor pans, some in the lower parts of the doors and some in the passenger A pillar (I think that's what it's called). It needs a fair bit of work to get it up to a really nice standard and it didn't run for very long and to start it it needed some petrol squirted down the intake.I told Mr. Seller when I went to check it out that I'd only be in the market for $4500 maximum and even then would have to think about it. Besides, I really want to get this twin cam engine done soon. Without any hesitation whatsoever Mr. Seller said he'd accept $4500. Gee whiz I thought. Now I'm going to have to really think about it.
A couple of days later I called Mr Seller and offered $4000 and said I'd have it off his hands by the end of the week. "Deal" he said - "Oh man.. what have I done" I said. Sweet though! What a bargain.
I had a chance to have a fiddle with it the other day. I pulled the carb off and it was all gunked up (1.5" SU on an 850 that's supposedly bored out). Combined with a new battery now it starts and runs like an absolute champion and I'm really happy with it. What's the overall plan with this one? Not too sure right now. I gave it a wash today and here she is now.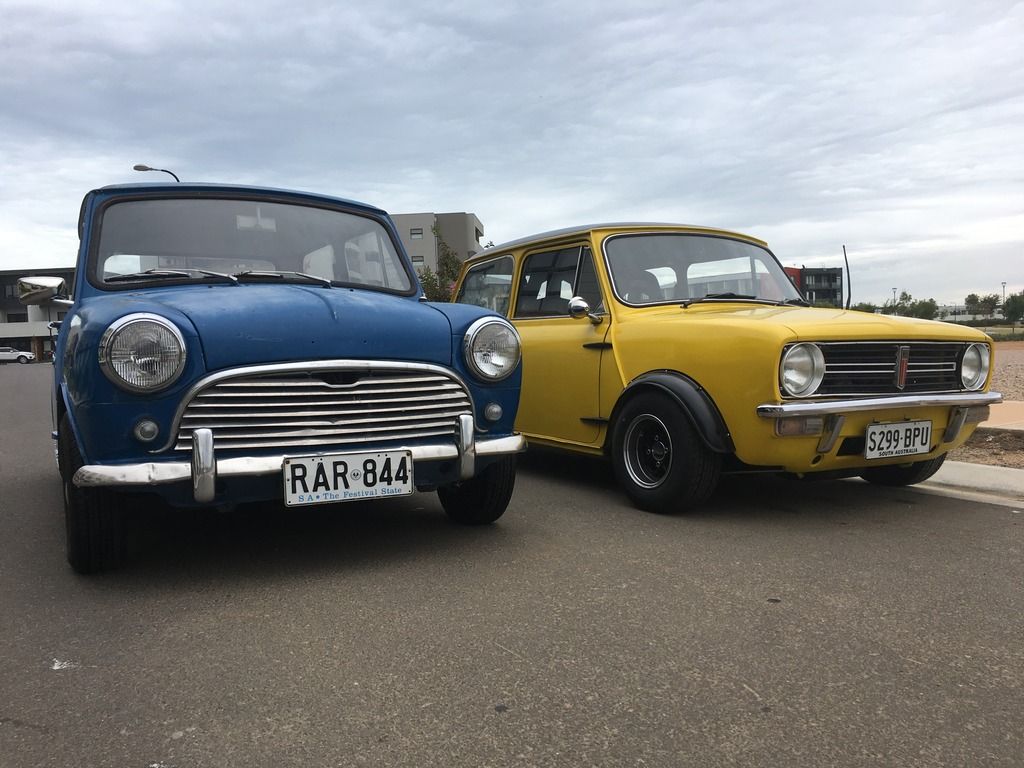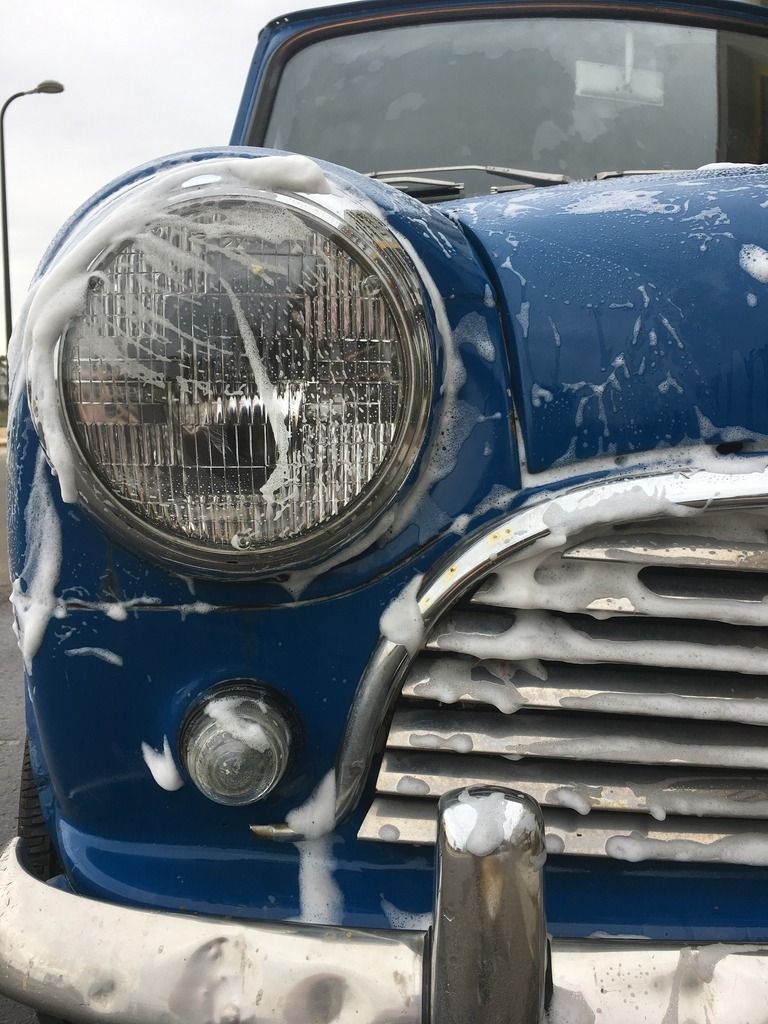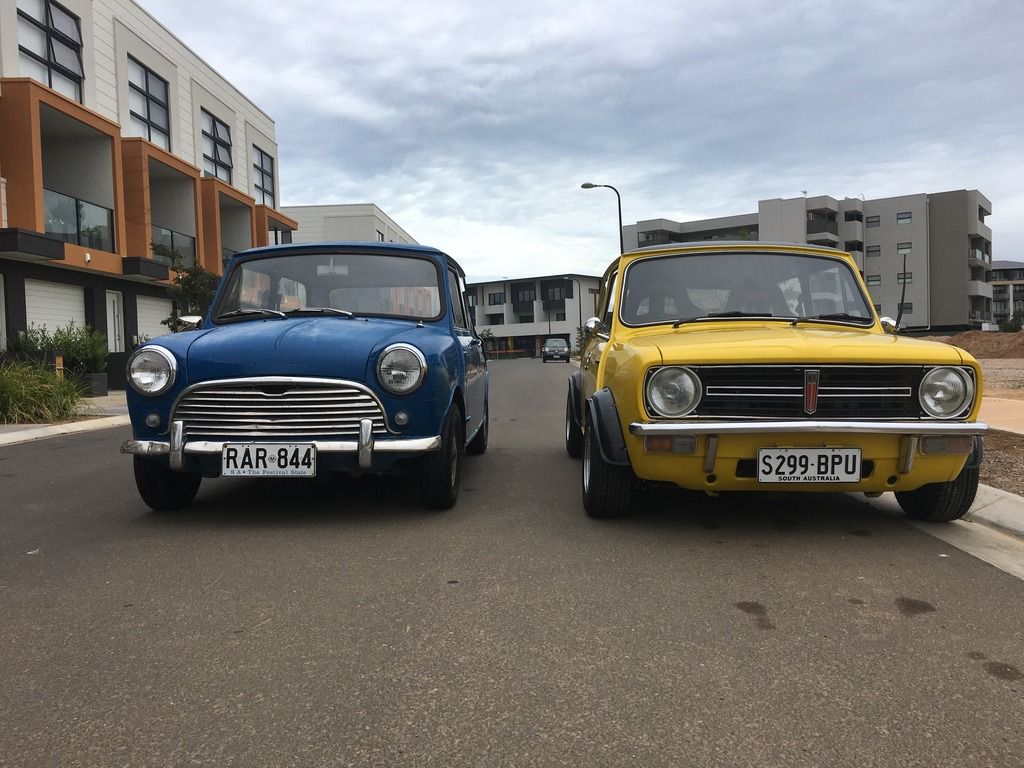 Next time I'll stay on topic and show you guys some engine stuff!!