Yes, it has Burst Proof door locks. Another ADR requirement for ICV's.
Andrew at Penrith Muffler man builds Clubmans and he bent up all of the Space Frame pipework for me. During discussion he asked me what I was going to do for the door lock. I had bought Clubman ones but there was going to be some serious changes to the doors and the pillars to get them to fit.
Andrew suggested XF Falcon door locks as that is what they use on Clubmans.
Enter Ebay and a set of XF Falcon latches were bought. They are a tiny little mechanism that with a little massaging (grinding) they actually fit inside the 850 doors.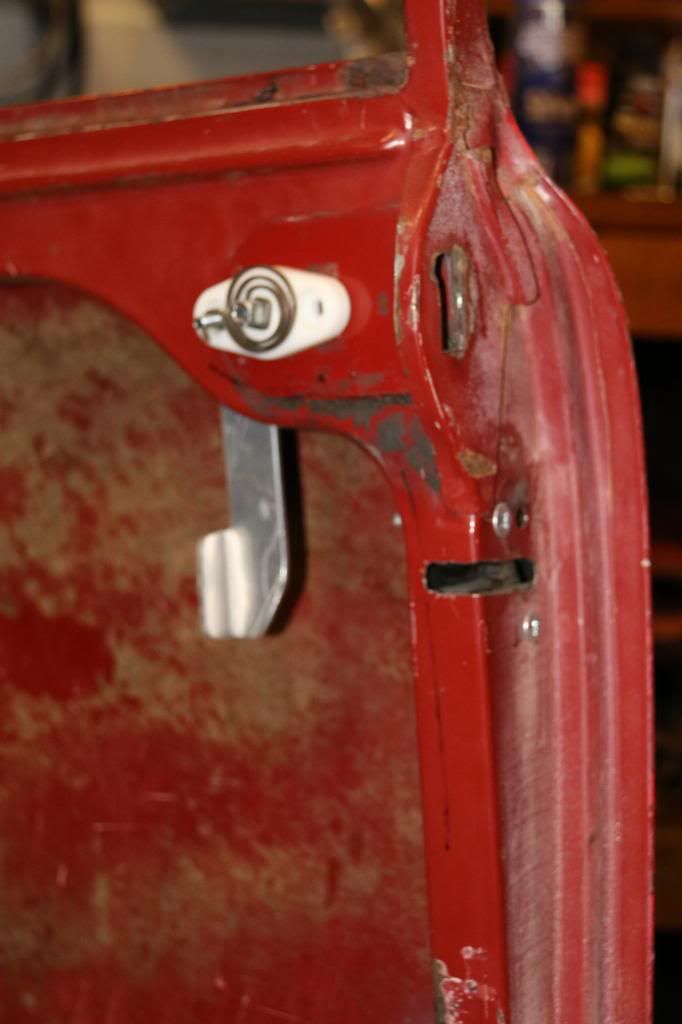 Yes, it is actually in there. I said they were tiny.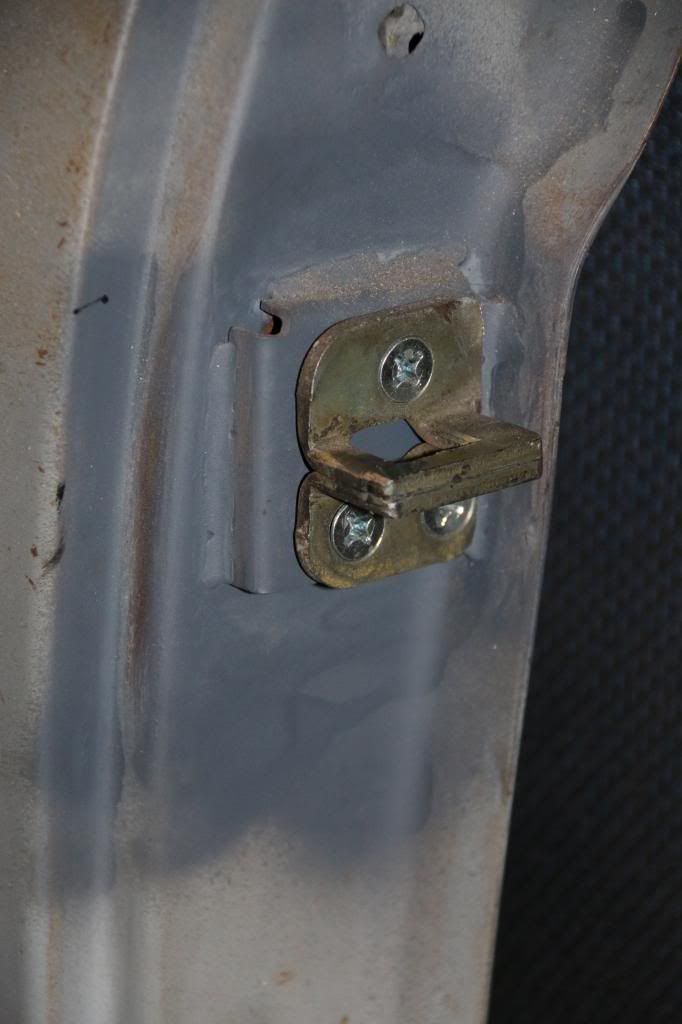 The Falcon door striker screwed to a bracket welded to the pillar.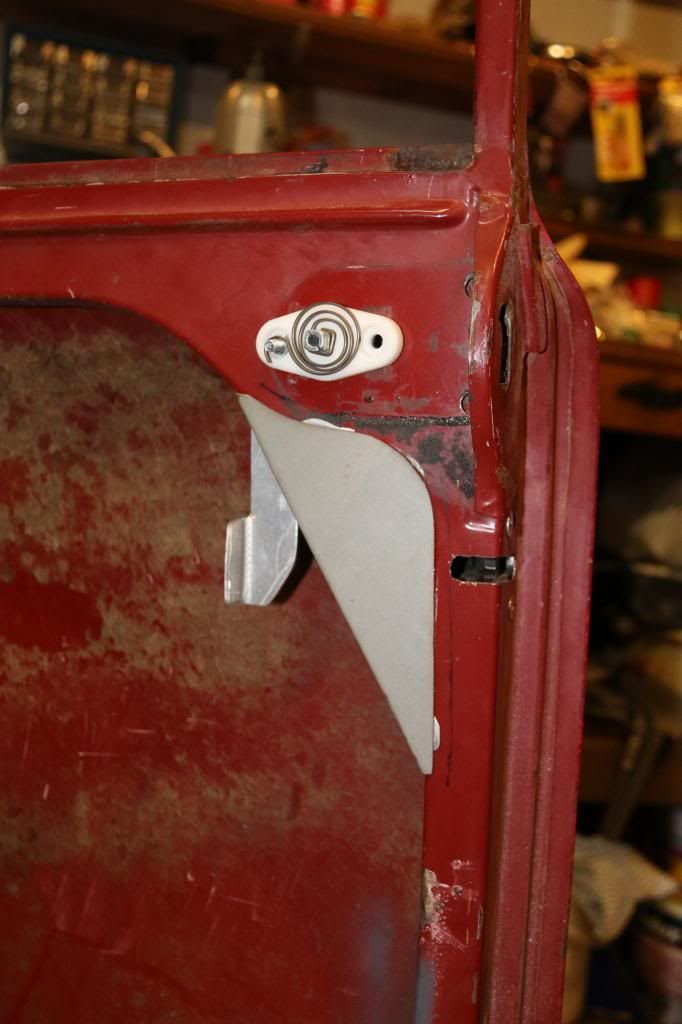 Because of the cutout in the door for the striker, it had no strength left so I have made an "infill" piece to weld in to get the strength back into the door.
Phil